Eco gifts lovingly designed and handmade by me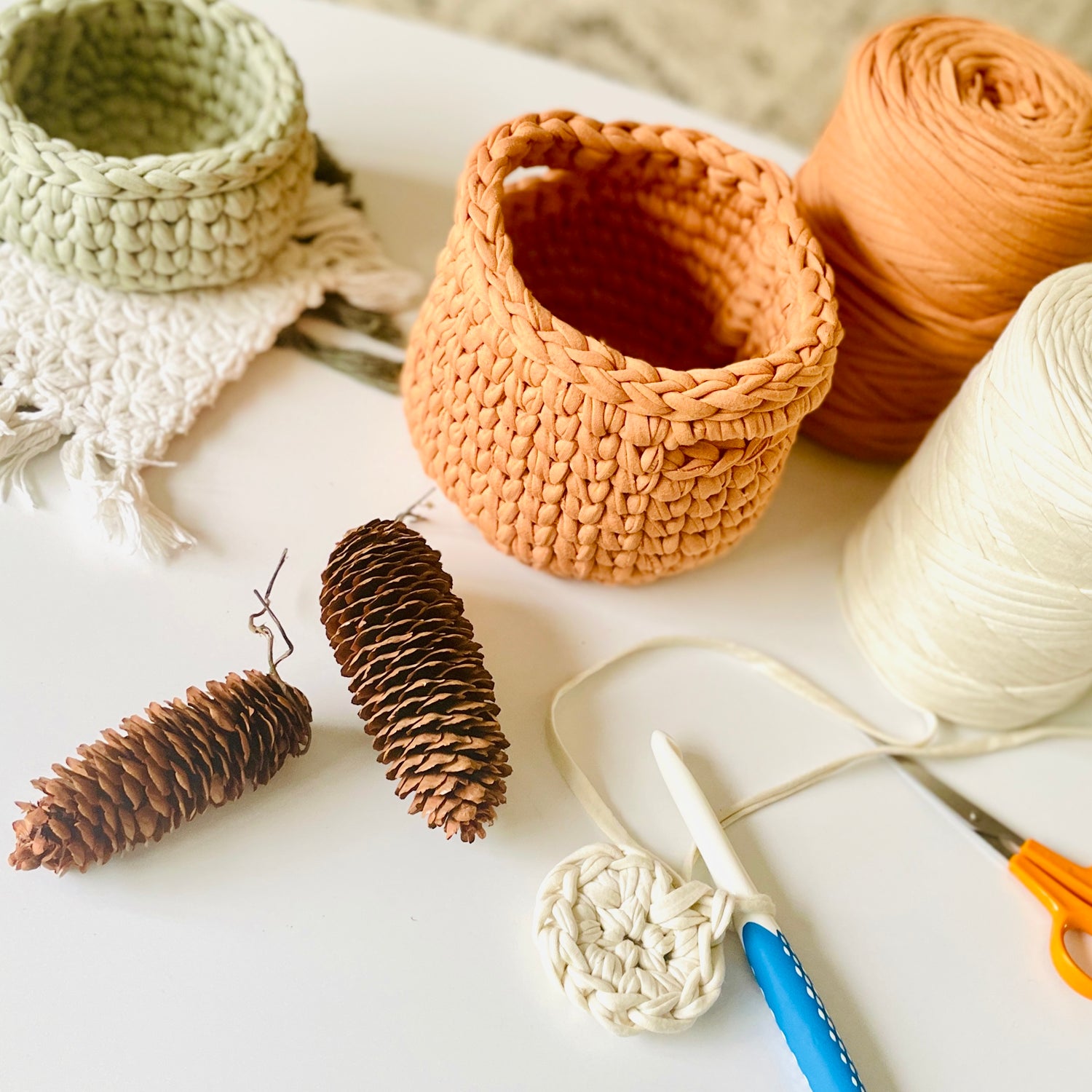 Autumn Cosy Crochet...
Time to cosy down, learn some new crafts and prep your home for the colder weather.
My Autumn and Winter collection is nearly ready to launch (I can't quite bring myself to acknowledge Summer is over...). Sign up for my newsletter to be first to see the new collection!
Think warmer shades and woolly textures.... in gifts, kits and patterns too.
heart shaped sustainability
AHSC aims to be as sustainable as possible, but is always looking to do better.
Handmade by me
in my studio in Oxfordshire
Using Eco Materials
eg. vegan water-based Inks to print Eco Cloths
Recycled Yarns
save textile waste from going to landfill
Compostable Cloths
biodegrade naturally in household waste
Eco Packaging
I pack in reused or biodegradable
Green Energy
Our power & heat comes from Solar Panels/ASHP